Promotional Food & Candy gifts send a sweet message with snacks, candy including our favorite chocolate, popcorn and cookies. Food gifts are a great way to show your appreciation with our custom food gifts. Add your company logo to an array of promotional snack items and get ready for some very happy smiles.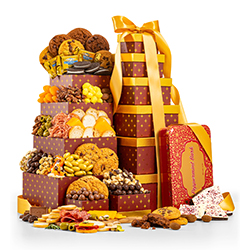 We have great choices to show your appreciation! An elegant tower boasts some great treats… Gourmet Chocolate Chip Cookies, Dark Chocolate Covered Almonds, Chocolate Sea Salt Caramel Corn. You can't go wrong with this delicious gift, which is complete with your imprint foil-stamped in a satin ribbon.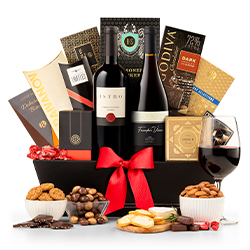 People love getting our food gifts and they also love sending. Getting a food gift is one of those favorite feelings everybody loves. Nothing like comfort food to bring a smile to being appreciated, thank you from the company you work for and it just makes a bad day better.
Build relationships that are important with expertly crafted candy boxes. Many companies are concerned that their appreciation will go unnoticed. Send something to eat and boy when your recipients are hungry you will come to mind. It is not just the recipient who enjoys personalized gifts. Givers also love adding a personal touch to the gifting experience.  Unique personalized gifts can woo clients or prospects. Personalizing a gift makes you the hero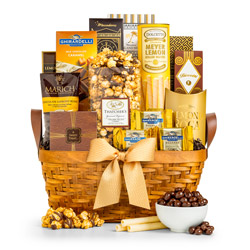 Gifting for Corporate Clients, Employees, Business Partners, Virtual Events, & Groups. View our full collection of gourmet food gifts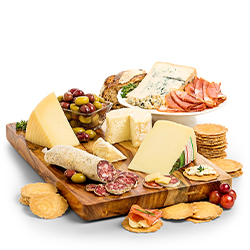 We also offer drop shipping fulfillment to send all of your staff or clients their individual gifts with your logo.