https://www.garrettspecialties.com/ice-and-heat-packs-c-51_1418.html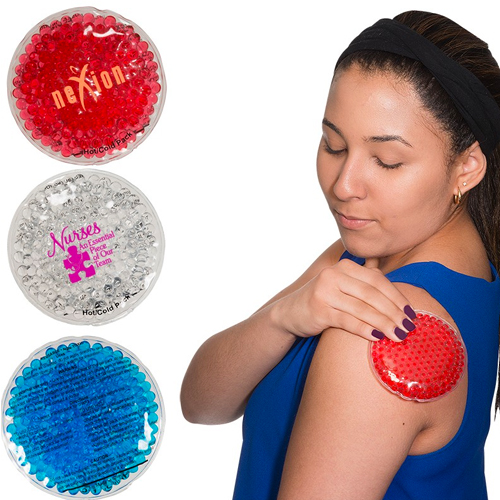 Nothing's worse than sore muscles. Whether you strained yourself at the gym or pulled a muscle bringing in the groceries, those aches and pains seem to never go away. Lucky for you, there are some simple methods like using a heat pack or cold pack that can provide instant relief! Custom gel packs and cold packs are great for pain relief from everyday chores from back, shoulder or joint pain. Great for: Ankle Sprains, Back Pain Muscle pains, stomach aches, stiff neck Calves, Quads, Sports injuries
Sure, you could go out and buy a hot pack from the store, but receiving one as a giveaway. Turn up the heat for your marketing campaign with the instant heat of one our heat packs. Our products are available in a variety of colors and can be reused over and over by placing into hot water, the freezer or microwave. The pack leaves room for your imprint and can be a great handout for your fundraiser. They are Suitable for Kids and Adults.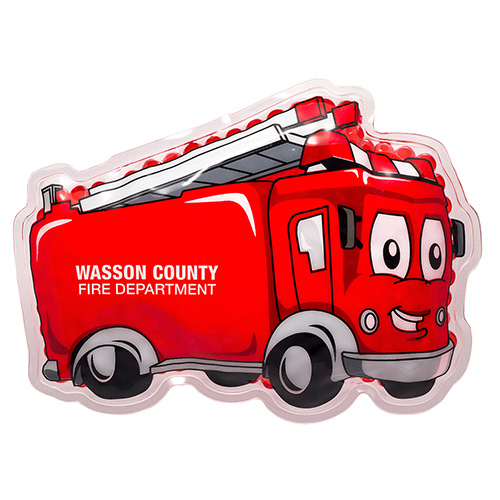 Today heat and cold packs are available in many different themes.  Say you want you promote your local firehouse. We have a fire engine design. When do you need ice packs or hot packs?  Cold therapy is recommended for the first 48 hours following the injury. Store the gel pack in the freezer for at least 2 hours.  Hot therapy should not be used until 48 hours after the injury. Hot Water Heating Immerse pack in the hot water for approximately 10 minutes Microwave Heating Heat at full power for 30 seconds.
Our Therapeutic Gel Pack Applies Heat or Cold To Sore Muscles. Microwave And Freezer Safe. Reusable And Non-Toxic.
These ingenious bead packs can provide both hot and cold therapy care. They are filled with gel peas that mold to your body with ease and have a velvety plush back that feels wonderful on your skin. Can be used over and over, simply microwave for hot therapy, or freeze for cold (detailed instructions are printed on the back of each pack). They are the perfect promotion items for hospitals, doctor's offices, health fairs, or spas. So, to give your campaign strategy a punch cold/hot packs are attention grabbing giveaways.