Touchless key tag is designed so you never have to touch a surface. Opening doors, elevator buttons, opening drawers. Press buttons or keypads. It easily attaches to keyring. Because the tool is discreet keychain you can open door handles and press buttons to operate ATM's machines, gas pumps, elevators and more. The new tool helps you to touch less which adds to one more line of defense from contagions. Many of our touchless key tools are made in the USA.
View our Emergency Preparedness Promotional Products. Don't let Covid-19 get the best of US. See all our gear to promote health safety.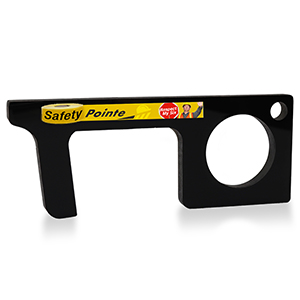 We offer the touchless door opener and button pusher bottle opener that is die cast in zinc material which is known to have antimicrobial properties.
We touch so many surfaces throughout the day and have no idea who has touched them before you did. With the new tool you do not have to touch any surfaces that are handled by so many people before you. You know that this is a hot item as so many places are carrying this item.
Use a Contactless Door Opener that is designed for COVID19 that is the newest addition to our Health Safety Category. Using a promotional touchless key is perfect for any business to promote your business and also an easy way to give customers an item that they'll use and brings exposure to your brand. A popular category for giveaways is Giveaways that they will keep. The new germ utility tool.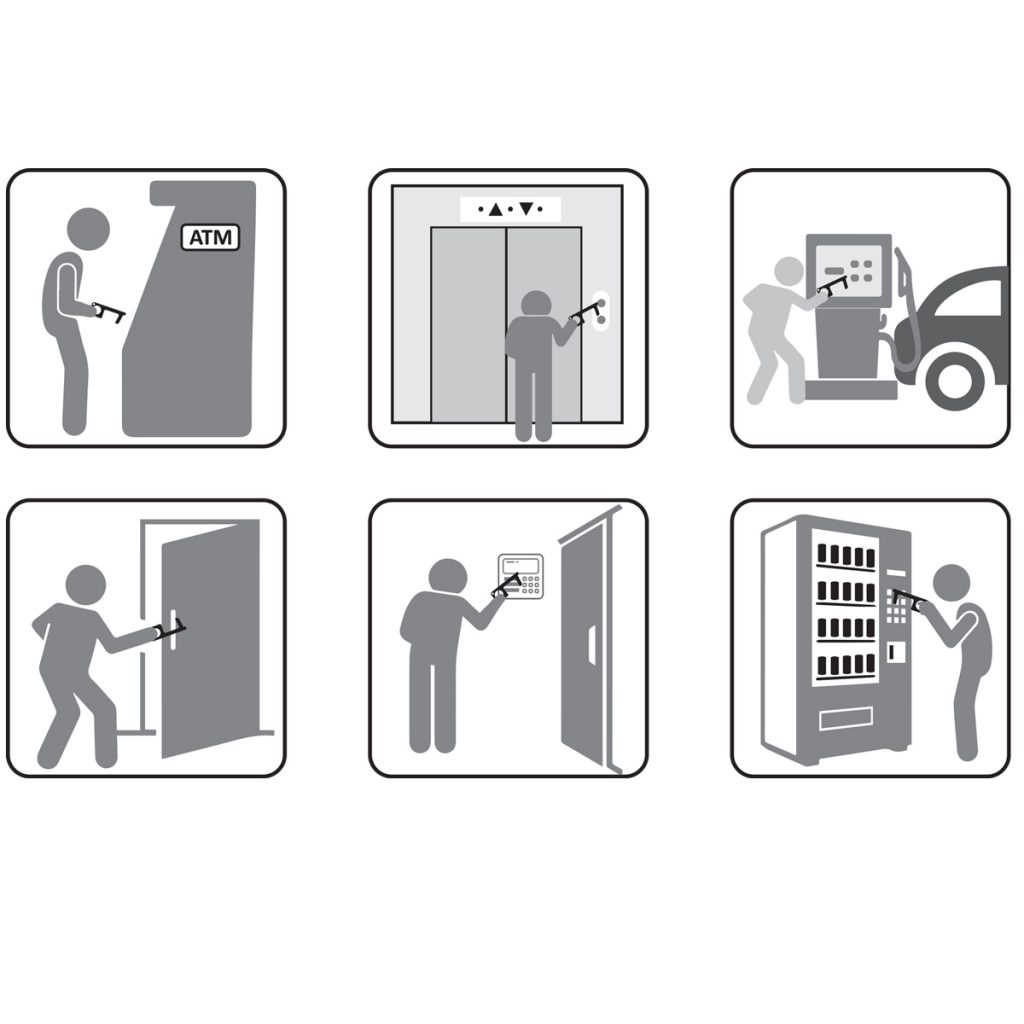 There are new items coming out everyday. Handing out a promotional item that a customer will keep makes a lasting impression and they are able to see your logo constantly. Keep your hands clean and reduce the point of contact area. Push keypads, buttons, & sign checkout screens with rounded front knob