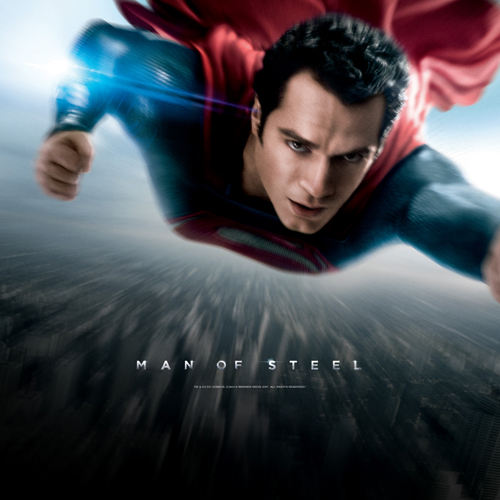 He's back! Superman has returned again in the new film "Man of Steel". It can't be easy for Warner Bros. to revamp the Superman brand every couple of years and yet they successfully have. "Man of Steel" is second only to "Iron Man 3" in first weekend box office revenue. So how do they do it? How can a business continue to profit using the same product? Warner Bros. spent a lot of time and money on making the new Superman movie a success so I decided to take a closer look and see how the promotion and reinvention of Superman could be used as marketing lessons learned from the "Man of Steel".
6 Superman Marketing Strategies
Rebranding: One of the first things Warner Bros. had to do was get people interested in Superman again by making him relevant to fans old and new. So they got a new actor, a fantastic new suit and a director who has had lot of success with action/superhero movies. Basically they gave Superman a facelift. Often businesses wait until their profits are suffering before they give their image a facelift. Through rebranding a company can not only keep their loyal customers but create new ones. My 2-year-old nephew loves Superman just as much as my 75-year-old father, rebranding works.
Be Memorable: If you decided to rebrand your identity be sure to maintain a part of your previous identity to keep it memorable. Like the Superman "S" on his chest your brand must be memorable. Does your company have a "costume" that is easily identifiable. His cape, costume, and the "S" on his chest are all part of his identity. Your brand should be apparent in all aspects of your business, on your promotional products, on your website, and on your printed advertising materials.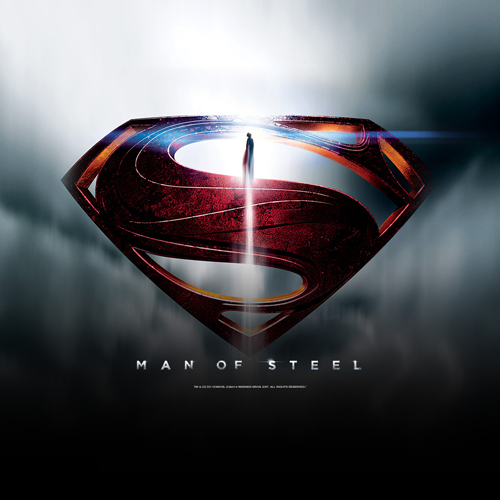 The Power of Choice: The new Superman movie also gives the customer choices. The movie is being shown in 2D and 3D. Personally I can't imagine seeing this movie in anything but 3D, but people like options. Even if the viewing choices are limited to two, the consumer has one. The choices also come with a price difference so customers that are used to paying a certain price for the movies don't feel like they can't afford to go anymore. It is important to rebrand and update your business but not at the expense of losing loyal customers. These are the customers that have helped to grow your business and in no way do you ever want to lose them. Companies like AMEX and AAA actually print on their cards how long their customers have been "Members". Customers want to feel recognized.
Problem Solving: With a quick costume change Superman is ready to save the world. Your business doesn't have to save the world, but do your goods and services satisfy your customers' needs? Can you market your business in a way where your clients feel that you have the solutions to their problems? Your customer have a need and you have the solution. Use case studies as a way to show how your product or service is the solution.
Speed: Superman is "faster than a speeding bullet"! Be efficient and responsive in your follow-up, customer service and turnaround. As a result consumers recognize it and return for more.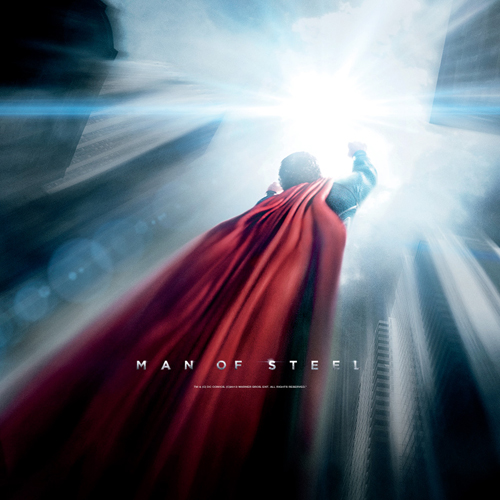 Listen: Use your "superman" hearing and listen to your customers' needs. One way to do this is to conduct surveys or ask for feedback. Free giveaways are a great incentive to encourage feedback. People are more likely to respond if they know they will get something in return.
Who would have thought that analyzing Superman could be beneficial as a business model? The success that "Man of Steel" has seen so far can also translate into success for your own business by taking baby steps towards reimaging and rebranding.
What steps has your company taken towards updating?
How has this been beneficial to your business?
(all images available for download at http://manofsteel.warnerbros.com/index.html?downloads)