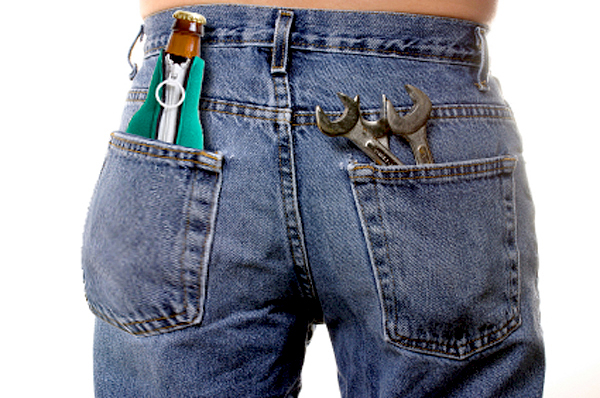 Do you know what a koozie is? Well I didn't either until I started selling them at Garrett Specialties. They are one of the hottest promotional items. A koozie is made of foam like material such as neoprene and is a beverage insulator. They are known to be inexpensive and can be personalized with your brand name. Can koozies are available in a large variety of colors. Invented in Australia by Alex Lang where they are called stubby holders, these popular beverage accessories have now taken off in the United States.
Since the original, the can koozie has evolved. There are collapsible can coolers, zip up bottle koozies and even energy drink can holders. It has also taken on a few names such as can coolers, coolies, cozy, beer cooler, beer jackets and huggies. It's available in many sizes; find one to hold beer, water bottles, wine or soda cans.
They are the perfect accessory to any beverage and maintain the temperature of your cold or hot drink for hours. When a can or bottle is colder than the temperature of it's surroundings water begins to condense on the outside and your drink will begin to warm but if you use a can cooler it will keep your drink colder longer. Insulators can also keep hot drinks hot by slowing down the process of the cooling liquid.
If you ever questioned if koozies really keep drinks cold, well researchers and students at the University of Washington in Seattle conducted the study. Guess what, they really work. As per  University of Washington and according to the study published in Physics Today…
It turns out that in sultry weather condensation on the outside of a canned beverage doesn't just make it slippery: those drops can provide more heat than the surrounding air, meaning your drink would warm more than twice as much in humid weather compared to in dry heat. In typical summer weather in New Orleans, heat released by condensation warms the drink by 6 degrees Fahrenheit in five minutes. Probably the most important thing a thing a beer koozie does is not simply insulate the can, but keep condensation from forming on the outside of it. (Dale Durran a UW, Professor of Atmospheric Sciences)
Now we know, I guess that is why a can cooler still one of the most recognizable promotional products with high demand. Your branding will make them one of a kind with high usability. Traditionally used at parties, keeping drinks at a cool temperature will minimize the need to consume all your beverages at a rapid rate. See there are plus sides to everything.  So at the end of the day the coolie does not only insulate the can, but keeps the condensation from forming on the outside.
Koozies are so much more than just can holders. They are perfect for events and also have many house hold uses. Read below for creative ideas using koozies.
Top 10 Occasions Where You Can Use Branded Koozies
Camping trips
Picnics
Sports Events
Travel
Wedding Favors
Trade Shows
New Product Launch
Parties
Tailgating
BBq's
10 Creative Uses for Insulated Can Holders
Moving? Place koozies around your glassware before packing them in boxes.
Keep fruit from bruising in your backpack or tote by wrapping it in a can coolie.
Great storage holders for items such as light bulbs, makeup, thread bobbins and pens.
Use them as furniture moving pads.
The zipper huggies usually come with carabiner attached and/or a drawstring, voila a wallet on the go!
Maximized your koozie branding opportunity by including an imprinted t-shirt stuffed inside.
Use personalized koozies at the bottom of your logo imprinted tote bag to keep things organized.
Put one around an external hard drive or other electronic devices to protect them while traveling.
Use in the car cup holder.
The most interesting one I have seen… add a suction cup to the back of a can cooler and use it to hold soap in the shower.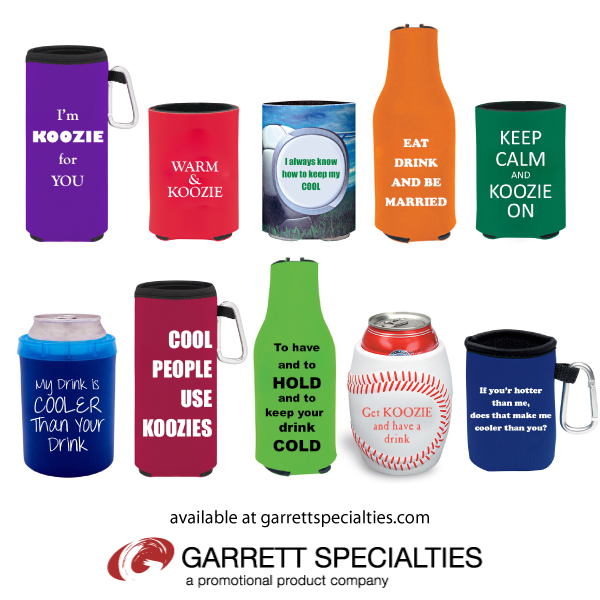 10 Fun Messages to Imprint on Can Koozies
My drink is cooler than your drink.
Keep calm and koozie on.
Get koozie and have a drink!
Warm & Koozie
Eat drink and be married. (Wedding)
I'm koozie for you.
If you're hotter than me, does that make me cooler than you?
Cool people use koozies.
To have and to hold and to keep your drink cold (Wedding)
I always know how to keep my cool.
Can you add more ideas to share? Would your purchase Koozies for an event?