Before you read this blog please note it is not about knitting.
After 21 years, I decided to get back to my hobby of knitting. My vision was an old lady sitting in a rocking chair. Well, have I been out of the loop! The average age group of knitters today is 35-45 years old. It has become a huge business. I must have been under a rock. When I was knitting yarn came in balls. Now it is sold in bats which is unspun yarn or in large skeins where you have to make the balls. People are dying their own yarns. There are trade shows all the over the United States and the turnout is amazing.
So, as I was collecting my materials, I decided that I wanted a nice knitting bag. I did a search on Google for designer knitting bag, upscale knitting bag, etc. I finally landed on a blog that gave names of different companies that carried knitting bags. I clicked on all of them. I then found a company that I liked. On the site all the bags said sold out. This peaked my curiosity. I questioned how you purchase something sold out. I emailed them and I got the response that we put up new bags every Thursday at about 8:30 pm. I thought that was different. So on the following Thursday night at 8:30 pm, I went back to site. There were six bags up and within a matter of 5 minutes they were gone. I tried to buy a bag for two months and finally snagged one. What this company had done was create a winning online marketing strategy!
There are all different methods to advertise. The typical way is a coupon, offering something for free, a giveaway or a discount. The marketing of the bags was back to something I learned years ago, supply and demand. The bag company created a demand and the supply is limited. They also have created hits to their site which helps in SEO and word of mouth. It almost becomes a game of wanting to see what they are going to put up. Let me tell you, some of them are ugly in my opinion and they sell immediately. It is about creating a buzz. They also suggest you like their Facebook page so that you will get notices when the bags go up. This could be also done on your Google+, Linkedin, or the social media outlet of your choice.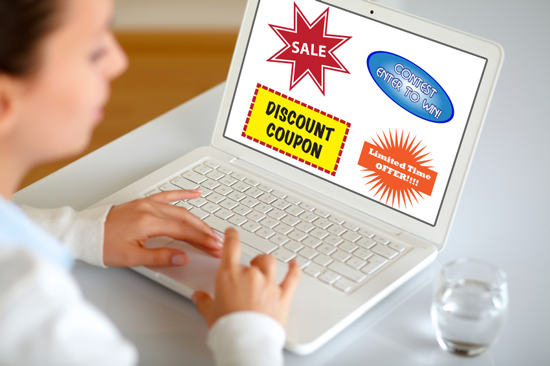 Typical forms of online advertising include sales, coupons, special offers and contests.[/caption]
So naturally this had gotten my juices going. I sell promotional products and there are thousands of companies on the internet who sell the same thing. What the consumer doesn't know are which of the products that were recognized the most unique and were given awards. I am thinking of putting on my site every week, maybe on a Wednesday the new product that won an award or was selected as the top seller. Yes I have top sellers on the site, but having only one show up will create interest and hopefully having customers coming back to see what was put up. I am thinking of putting up a top seller on site. What are your thoughts? It can look something like this: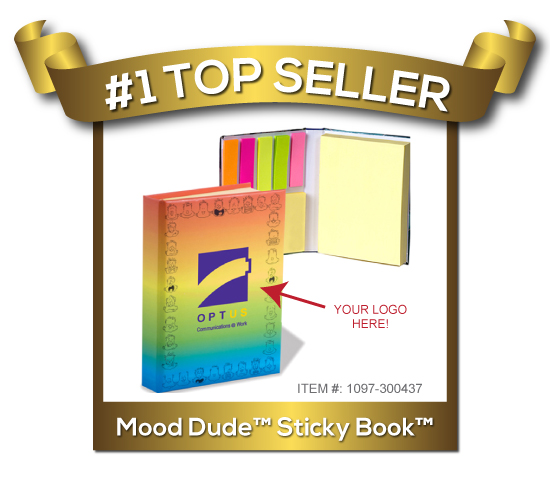 Many of you offer services. It is not necessary to give it away for free or offer a Kindle or iPad for free to get attention. Check your Google Analytics and see what is the highest time of the day for visits to your site. Put up the wow factor. If there are thousands of sites offering similar services, being creative will get attention.
What would you do to create an online market winner? What are you doing now to create a buzz and bring in more business? Do you have a strategy for online marketing? Do you have any clever web marketing ideas?