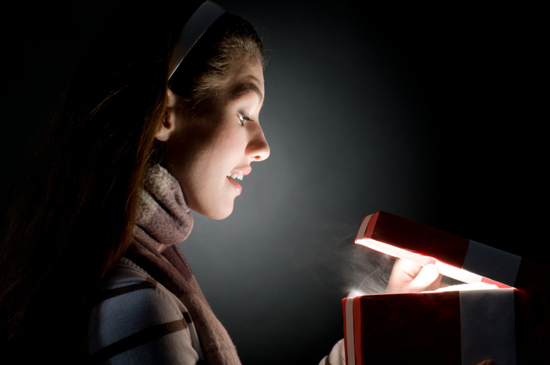 I recently decided to order something off my website for my own personal use. When the popcorn popper arrived, I couldn't wait to open the box. I was happy to see that the product had its own box. However, when I opened the box, there were no directions. Do you pop the corn in the microwave? With the top up or the top down? How long do you pop the corn? This irritated me and I thought "so what do my customers think?" Then I decided to randomly order products just to see how they were packaged. You see, I go to trade shows for my trade and reps come by to display their wares but this made me realize that the one thing I don't see is how the products are packaged.
Why is Packaging so Important?
What is the importance of packaging mean to you? Packaging is an important marketing strategy to grasp audience attention. It doesn't have to be a tangible product. The packaging of yourself or product needs to get the customer's attention. You know the old expression, "You Can't Tell a Book by its Cover?" This may be true but when selling something it is crucial to have attractive packaging. Sure your products are attractive, have function and allow potential customers to buy. However, packaging differentiates one brand from another brand. Again it doesn't have to be a product, the brand maybe you. We like to see functional and attractive packaging ideas with multi-sensory appeal and creative design.
What is Packaging?
Many people that offer services online and do not have tangible products only think about how to get the customer and forget about the packaging. Packaging is your marketing presentation and shows how you can solve a problem. So packaging is what makes the first impression on the customer. In my business before you see the promotional product with your wonderful logo imprinted, you will notice how that product was packaged. If the packaging looks good, there is a higher perceived value.
The Roles of Tangible Packaging?
Packaging has three main roles. First it has a practical purpose. Meaning it use to handle and transport the product. Second, packing as we mentioned has a significant role in marketing. Finally, packaging has to do with bundling. Let's say that
Questions to Answer When "Packaging" Your Personal Brand.
When you think about how to package yourself, answer the following questions: Who are you? What do you do? Why should anyone buy from you?
Packaging Plays a big role in Marketing.
How you present a new product relates back to your identity and who and want you are. Originally founded in 1979, as Information Resources, Inc. (IRI), IRI is the world's leading innovative partner that helps clients transform insight into impact at every level of their organization across sales, marketing, merchandising. The findings of many other research projects are supplemented by the survey carried out by IRI (Information Resources Inc.), which provides information about this subject from extensive, in-depth interviews and POS polls, specifically including the issue of multisensory appeal, which is a particular trend. It also presents new arguments and evidence confirming a central conviction held by the packaging industry: that the shopper appreciates and in fact explicitly wants to receive stimulation for the buying decision he is making when standing in front of the supermarket shelf, often even preferring this to other forms of communication. He is keen to be informed and inspired, tempted and pampered by surprising and persuasive functions, emotions and sensual impressions.
Testing Your Own Packaging
I decided to order wine glasses for my son with the name of his boat. I went through the process of ordering through my company. It was a good way to see my business at work. I am glad I have such good service. I was like any other customer that can't wait to see whey their logo looks like on a product. The wine glasses finally arrived. What impressed me the most was the way they were packaged. The packaging made the wine glasses look expensive. Think about it this way. Would you accept a gift from Tiffany's if it weren't in a Tiffany's box?
As part of our culture we use shiny wrapping paper when we give gifts which creates a feeling. Even if you are not the person receiving the gift you can't help but wonder what's inside a wrapped gift. That just goes to show how important packing is. It is an attention grabber. Now, hopefully what's inside the box is just as attractive unlike what happens in the following video! Just for fun I wanted to share this video because it's a really good laugh. Enjoy!
Do you think packaging is important? What do you do to package and market yourself? What is your competitive advantage?