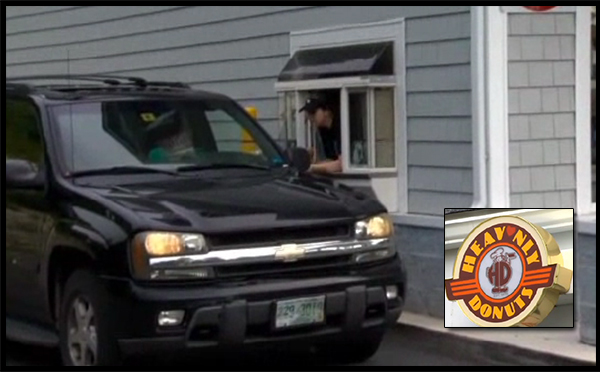 Have you ever been a part of a "Pay It Forward" chain? 55 drive-thru customers consecutively paid for the customer behind them at Heav'nly Donuts in Amesbury, MA. The only reason the chain ended was because there were no more customers in line. The employees of the donut shop were surprised that each patron was so eager to participate.

A sales clerk said to a customer "we're 17 cars in, you can either keep it going or you can take your coffee and go." Acts of kindness such as these deserve attention.
The story was reported on CBS Boston, watch this video via GeoBeats News
55 Drive-Thru Customers Part Of 'Pay It Forward' Chain At Amesbury Donut Shop
As another clerk said, "it put everybody in a good mood." It was a really nice gesture that could have brightened someone's day. The best part is that it was heart warming and unexpected. That is the whole idea around the concept of  Pay It Forward. When you pay it forward it means you reciprocate an act of kindness to another person rather than back to the person who had done something for you. Then that person pays if forward to another and on and on… It is a great way to keep a good thing going.
The Movie: Pay It Forward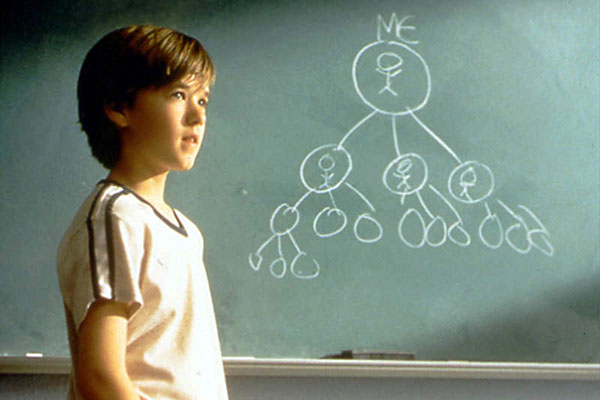 I first heard about the idea of pay it forward when I saw the movie entitled Pay It Forward. If you haven't seen it, you should. The movie was released in 2000 and is about a school teacher (Kevin Spacey) who encourages one of his young students to come up with a way to change the world. The young boy (Haley Joel Osment) came up with the idea to help three people and in return those three people each had to help three more people and so on… until it became a national movement. It's an uplifting movie that will motivate you to start your own pay it forward movement. Watch the trailer below.
PPAI creates Pay It Forward Day
In 2010 the PPAI (Promotional Products Association International) created the official Promotional Professionals Pay It Forward Day. It is also know as #PromoProsPIFDay and is every year on November 6.
The idea came up to create a Promotional Professionals Pay It Forward Day during an industry event. A few of the attendees decided it would be a good idea to give back to their own communities. Why not? Promotional product professionals are very familiar with how to organize and promote charity events. There are loads of awareness giveaways and custom items for fundraising events that we use to help organizations build awareness for their charities.
Garrett Specialties Pays It Forward
A leader within the promotional product industry and a proud member of PPAI, Garrett Specialties, has also been a part of a pay it forward good deed. We too believe in paying it forward. For example, we have donated custom tote bags full of promotional goodies such as water bottles and lip balm to the Multiple Sclerosis Society of New York City. Our donation helped raise awareness for MS. It was our way of showing appreciation and paying it forward.
How can your organization pay it forward? Do you have a good pay it forward story? Please share.