Who Knew?? The prestigious Westminster Kennel Club dog show is not only allowing mixed breed competitors but it also allowing the sport I practice with my dog, agility. Only 225 dogs can participate so you can image many of us didn't get in. Like a lottery, the dogs were selected at random. To qualify, you have to be at the "Excellent and Master's Level". We were there but sadly didn't get in.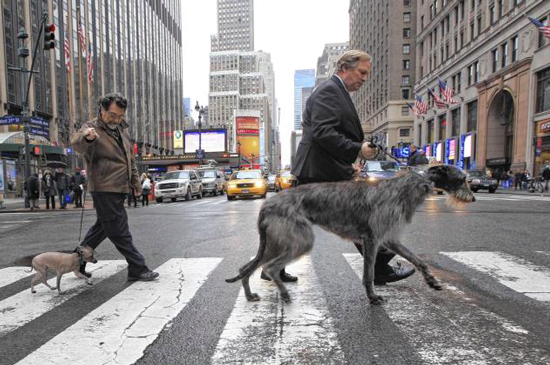 The first widely documented appearance of dog agility was at the Crufts Dog Show in England in 1978. It was originally designed as an entertainment segment between the conformation and obedience rounds. It was enthusiastically embraced by the spectators. Agility intrigued dog owners with its demonstration of speed, agility, and the enthusiasm of the competitors. It is open to a of a variety of breeds and it had quickly grown into an international and local sport with standardized equipment.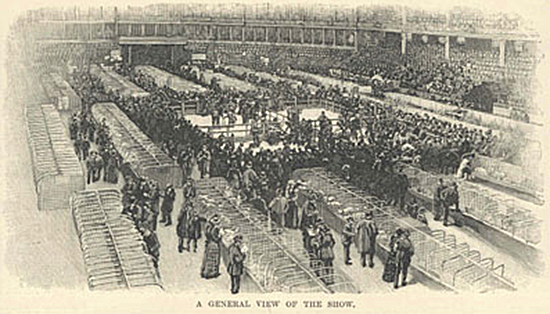 How Agility Training is Making a Difference at Westminster
This year will be the 138th Annual Westminster Kennel Club Dog Show. Westminster Dog Show is the one of the longest-running shows of its kind, starting back in 1877. This prestigious dog show judges canines in categories, such as Best in Group, Best of Breed and Best in Show.
The New York the Championship course will be a hybrid of the qualifying rounds and will be televised. It will be run as a 'time to beat' course. The first dog will set the baseline time for the subsequent competitors. Agility has become an exciting canine sport for spectators and it has become the fastest growing dog sport in the country. I am not going to bore with my experiences running my dachshund. I have already done that and if you want to look at my experiences please read: How Agility Training Has Helped Me Overcome Business Obstacles.
Why is this a big deal? For 138 years NO mixed breed dogs have appeared in Westminster and agility wasn't even thought of.
How can you relate this huge change made by the Westminster Dog Show to your Business Plan?
When you make business plan to you plan for growth and planning for growth is essential. Sometimes it is hard to face the fact that things do change because we go through life thinking that this will never happen, or why try because it will never work. Often we see businesses fail because they are not willing to stay with the plan. Make a plan.
Think about Funding Needs. Do you have the money to expand your business?
Describe your product. What are you really selling. Establish your unique selling proposition. What makes you different from your competitors. This is where promotional products can be used to show how and why you are better.
Organize Your Company. Make sure that everyone in company knows not only what their role but what are the goals of your company.
What are your Marketing and Sales Strategies? Marketing attracts your customers which generate sales. The advertisers at Westminster is big business. There are rows and rows of booths selling items. Many companies donate anything from food, dog treats, and dog bags with their logos items.
Target Market. Knowing your target market you are able to establish pricing, distribution and what your marketing strategies will be in order to become profitable. This is important as it will give you the indication for the growth potential within your industry.
No one can never say "never". Having a dog show in New York City was considered nuts. However a group of sporting gentlemen decided that they would hold a dog show in Manhattan and the year was 1877. Look at the growth and how this one show every year has influenced shows everywhere. What is interesting is that Westminster pre-dates the invention of the light bulb, the automobile, and the zipper; the building of the Brooklyn Bridge and the Washington Monument; and manned air flight and the establishment of the World Series.
"You just never give up, no matter how hard the challenges are, and observe this world with a healthy dose of criticism and don't just follow the herd like somebody else might do." – Renny Harlin
Create your own path to success, and know that if you're the only one walking it, you must find the way!


OK I wasn't selected this year, but I will try again next year. I am sure the agility portion of the event is going to be successful and more dogs will be allowed to compete. Roxie and I plan to be there next year. Don't forget to look for us.
Have you ever seen the Westminster Dog Show on TV or in Person? Do you have long term goals for you and your business? What have been working on?