Want to know the impact of technology on our society in the future? Take a look at how younger generations interact and engage with one another these days. Think you are technically savvy? Well, so did I until I had a conversation with my niece. By the time we got off of the phone I felt like I had been cast in The Flintstones Meet the Jetsons. There is no disconnect between younger generations and technology, their mobile phone is like an appendage.
I love this video because as you can see if you try to continue to use outdated technology then it's perceived as just…. boring! Our future, our kids don't understand it.
Having an understanding of social media, technology and our youth is essential for your business to prosper.
Changes in Technology
Technology and our youth have changed the way you should promote our business. With the invention and mass production of Smart TVs, tablets and phones that do everything but cook dinner, a regular commercial on television is less likely to been seen by a teenager than an ad on Twitter which has the potential to reach millions of customers a day because 95% of 12-17 year old Americans are on social media every day. For many big name companies their target demographic is changing to customers under the age of 30 and they are finding new and inventive ways everyday through social media and technology to grab their attention. Social networks can reach an unprecedented amount of people in a short time and for a fraction of what you would pay for a TV commercial.
The internet offers almost an unlimited customer base and in order to be successful in the digital/technological age, your company should take advantage of utilizing the internet. A company's website is the first impression for a lot of potential customers and makes shopping easy for active customers. When was the last time you used a phone book, I can't remember the last time I used one. If I want to try a new restaurant I usually Google it to read the reviews before I even go to the website and there have actually been times that I didn't dine in a particular establishment because of how unprofessional or information lacking their website was. A website can be more important than the signage on your company door because we live in a time where the internet is quickly becoming the number 1 place for commerce and your online customer base may never visit your establishment or company.
Life via Social Media
Privacy, what's that? Unlike in times past where you had to be a celebrity to gain notoriety or spend big wads of money now all you need is a cell phone with a camera, an uplink to any number of social media sites and voilá, instant fame. People check in at favorite businesses they frequent to let their friends know where they are, have phone conversations in public and post pictures that chronicle their lives. There is almost no expectation of privacy and many companies compile information from the internet so that you can tailor your advertisements to a specific customer base. With the assistance of social media you can know a person's age, race, interests, likes, dislikes and so much more take what used to be a lot of guess work out of a marketing strategy. Social media is something "Madmen" (advertisers in the 50's and 60's) could only have dreamt about.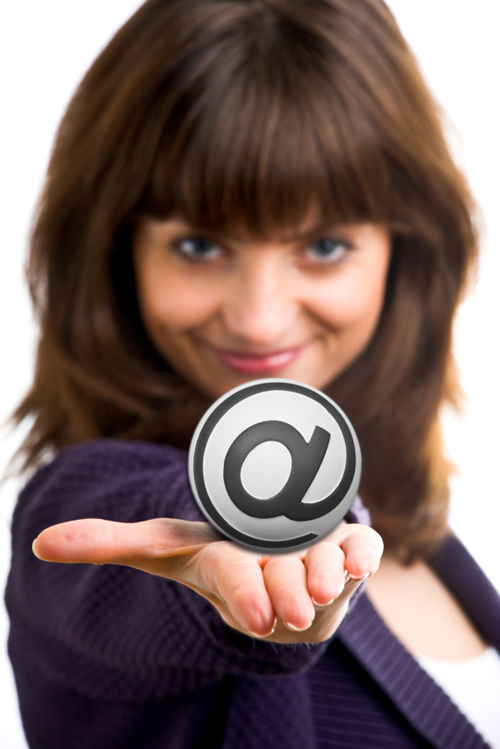 Customer Interaction
Although the technique may have changed, customer interaction and communication is still one of the cornerstones of business. Maybe now your meetings are via Skype instead of over dinner but it is of the utmost importance that at all times we stay connected with our customers and changing with the times is essential. Emails have just about bankrupted the post office to the point where mailing a letter is almost taboo. Long gone are the days of buying the Sunday paper for the coupons, so companies have turned to the internet. Many companies offer their customers incentives to sign up for email promotions often in the form of a coupon or other discounts. Some department stores have gone a step further and have made it a regular practice to also offer their employees prizes and incentives to sign customers up for email promotions rewarding them with in store promotional giveaways and discounts. Another way companies are connecting with their clientele on the internet is through surveys. Surveys are a great to gauge whether or not your company is relating to your customer base, show the customer that you are interested in their opinions and see where there is room for improvement.
Where do you start and how do you begin to promote your business online while appealing to a new customer base? Using technology to promote your business is key. It is undeniable that Gen X and Gen Y spend the majority of their time online with one another and the only way to reach them will be by furnishing an engaging digital platform. There are a number of creative ways to promote your new or updated website. Emails are always a good place to start but a great addition would be the usage of custom technology items with your logo, web address and your social media page address on it, the product will speak for itself. Embracing the digital age is essential to the growth and expansion of any business.
How does your company use technology for promotion? What is the number one way you drive visitors to your website? Have you utilized social media to connect with clients? What is your strategy? Which is your most successful social media platform?
Have you ever used useful giveaways to attract "followers" or website traffic?
How has it helped your company grow, if so, how?