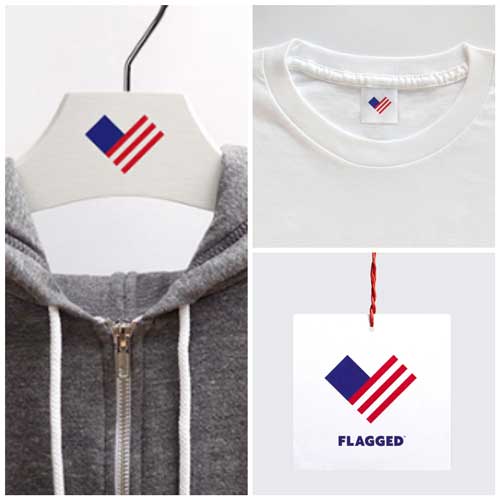 Have you ever thought about all of the elements that make up a brand? A brand is a name, a symbol, a term or any other feature that identifies what a business provides. A brand represents a promise, an expectation, a perception, a personality and so much more. A company as a whole possesses a brand, however, there are also many pieces to a company. This is where departmental branding can come into play.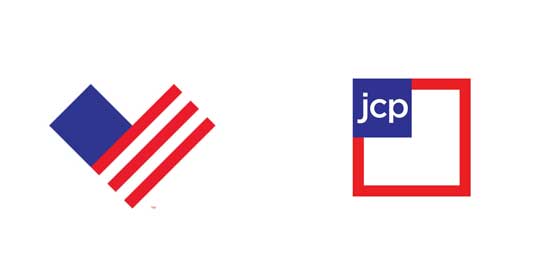 A great example of departmental branding is JCPenney's Flagged system. JCPenney wanted a way to make it easier for their customers to find USA Made products. What better way to identify USA Made items then with a flag; a USA flag. You may be thinking that it doesn't look exactly like the American flag but it's shape and colors suggest the American Flag making it identifiable. However, this is not just a cool looking rendition of the American Flag it's a JCPenney American flag. What I mean by that is that the symbol they created for their Flagged system is a combination of the USA flag and the JCPenney logo. They successfully married the two symbols together to make their own new identity.
This example of departmental branding makes it easier for customers to identify and find USA products. It also gives them the opportunity to wrap a brand around other brands within that category. Meaning the products in this category are manufactured by many different companies, however, the Flagged system creates a common connection between them all. Not only that, the Flagged products themselves maybe in many different departments and the flag makes it easier to identify them within those departments.
This form of branding also shows expression. JCPenney is building pride around American made products through it's Flagged branding campaign. The Flagged labels read "When something is Flagged you know it was made here. Americans designed it, built it, shipped it and are now selling it to you. Each of those steps created American jobs. Thats what it means when a product is Flagged."
This kind of system is different than having isles and departments inside a store or categories on your e-commerce website because it is given a brand identity. On the Garrett Specialties website we have a similar system which we have had in place for a very long time. We have created several flags to help our customers find specific products. Our flagged departments include new items, top selling promotional products, USA made promos, 4-color process gifts and eco-friendly items each of which has many different product categories. This gives our customers more ways to shop and helps them find specific items within each category.
What do you think of this type of departmental branding strategy? Are their parts of your business that you can flag? How can you make it easier for your customers to identify certain qualities of your brand?