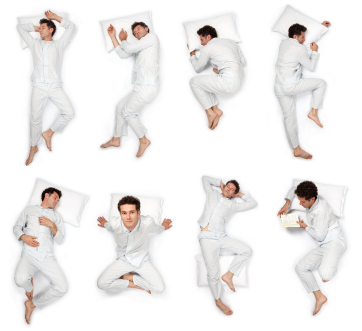 Sleep helps the brain. Chronic sleep deprivation can cause weight gain. Lack of sleep can also affect your mood. How can you turn those bouts of insomnia into creative ideas for promoting your company? We are going to help you make use of your insomnia by using that time to come up with brand ideas.
Branding is an important component of all sales, advertising and marketing techniques. Branding is what makes you distinctive. It differentiates you from your competition. Branding is the very foundation of marketing and advertising.
Sounds like this would work. I have been there and done that. There are over 64 million Americans who struggle with sleep. A study by the Department of Health and Human Services states by definition, insomnia is "difficulty initiating or maintaining sleep, or both and it may be due to inadequate quality or quantity of sleep". This equates to 1 in every 5 Americans. Turning to sleeping pills is not the answer and after a certain period of time they do not work anyway. I have to say that I am one of many who does not sleep. Here are ten things that we are told to do to help with sleep.
10 Tips To Beat Insomnia
Avoid drinking caffeine after 6:00 PM.
Avoid exercising before going to bed.
Have a routine and go to bed at the same time each night.
Keep the room dark.
Stay off the computer at night.
Keep the bedroom cool.
Take the television out of the room.
Read a book before going to bed.
Avoid liquids before going to bed so you don't keep getting up for potty breaks.
I love the suggestion to take a hot bath before going to bed. So if you don't sleep at least you went to bed clean.
None of these have worked for me. So I have turned my insomnia into a positive. With all the frustration insomnia causes, learn to put a twist on the problem. Instead of taking the time out during the day to come up with ideas on how to brand your company, use the time when you can't sleep. Many of us can't sleep because our minds are full of thoughts. The problem is that we keep going over the same thought all night. I say expand your thoughts and start thinking creatively. After a while, you will start to feel that you are accomplishing something and sleep will come.
Many of us worry all night about something that needs to be done to get our message out. So what do you need to do to brand your company? Deliver your message, create loyalty, confirm your credibility, and connect with your target audience.
Turn Your Insomnia into Marketing Ideas
Write down the words that come into your head.
Have a trade show coming up? Think what makes your company special.
We already know that there are millions who can't sleep. So, handing out sleep masks with your logo is a branding opportunity for your company and is surely going to appeal to those you have insomnia.
Turning to pills is an answer for many. Turn that into a branding opportunity and use a prescription bottle with candy as a promotional item. (You can go crazy with this one.)
Promotional ear plugs will block out excess noise (while building awareness of your brand).
Provide rewards such as our promotional healthcare products too.
Insomnia is like dieting, we are always looking for a new way to overcome lack of sleep. Did you know that there is actually National Sleep Awareness week in March? There are a number of techniques and ideas to help you cure your insomnia. If it is stress-related, I find that thinking of creative ideas helps distract my mind. Not only do I come up with ideas but after a while, yes even me, who has had insomnia since I was a kid is finding this new twist is actually helping!
What time of day or in what atmosphere do you find that you come up with your best marketing strategies?