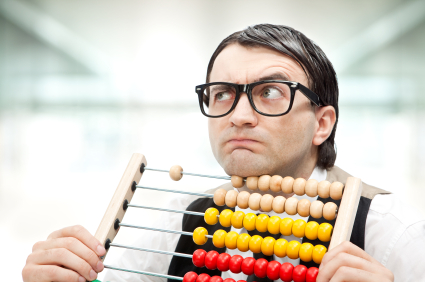 Before deciding if it makes sense to spend money on promotional items, here is a brief description of what they are. Promotional merchandise is any business product that is used for marketing and promotion. ASI (Advertising Specialties Institute) gives the definition of a promotional product as "a useful or interesting article of merchandise usually carrying an imprinted advertising or promotional message." Generally promo merchandise is printed with a company logo and represents it's brand and corporate identity. Promo products range from apparel to office supplies. They also range in price from under a dollar promotions to high end executive gifts.
7 Reasons Why Promotional Items are Worth It
Promotion giveaways are worth the money and here is why.
1. High ROI
Return on investment (ROI) is the measure of effectiveness of the advertising as compared to its costs. Logo products offer a better ROI than other types of ads. On average, a custom promotion has a cost per impression of only 0.004 each.
2. Get the Word Out
Business promotions are a fantastic way to spread the word about a brand. They are valuable because they communicate a promotional message to the receiver like no other advertising medium. They are memorable and they last longer than any other TV commercial, radio ad, or printed advertisement. Branding products and custom giveaways create referrals from satisfied customers. They produce drive within those customers to express their experiences.
3. Amplify Advertising Campaigns
Receiving a free promotion will enhance any ad campaign. They generate more interest in the campaign as well as the company. Ad products return a more favorable impression. Customers are more likely to give business to a company that they had received a promo item from.
4. Promotional Ideas are Endless
There are thousands of different promotional products available. Advertising specialties relate to specific industries, demographics, or target markets. Custom ad gifts are also very innovative and creative unlike typical merchandise found in mainstream retail. Also these types of products are very customizable and can be made to compliment any marketing campaign.
5. Quick Turnaround
A marketing opportunity may come about unexpectedly. Fortunately, rush promotions can be delivered as soon as one business day. Rush service is available with out compromising cost. Most quick turnaround imprinting services are offered with no additional charge.
6. Repeated Impressions
Only promotional products have the ability to express a message over and over again. Each time they are used they increase brand awareness. The most significant attribute about this fact is that it there is no additional cost for each repeated impression.
7. Very Memorable
Because a logo printed giveaway creates a personal and gratifying experience with the company, it is more memorable. A business gift can be useful, playful, and emotional accessing more of the five senses then other mediums and therefore creating a lasting memory.
Have you previously purchased promotional merchandise? What type of impact did you receive as a result?