As I was scrolling down my Facebook feed I came across a cute photo of my friend's daughter. She was dressed up in a cute glittery princess outfit for her birthday. The theme for her birthday was inspired by Disney's movie Frozen. I haven't seen the film and even though it was released this past holiday season (almost 6 months ago) I can tell you that I've come across the something Frozen related several times. Actually, this happens every time a Disney movie is released. Even if you are like me and don't have kids running around all day, each time Disney releases a movie you'll hear about it in some way or another. So, it got me thinking and researching. What lessons can I learn from the way Disney movies are made and advertised? Can I apply them to my business?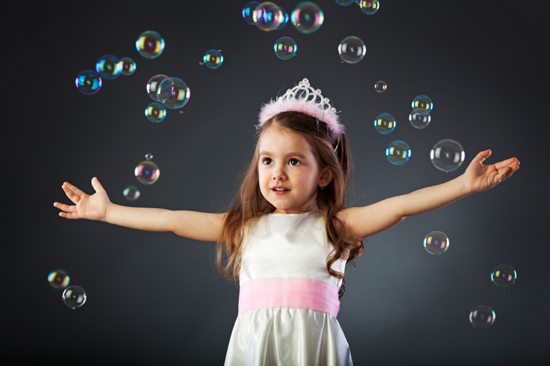 What I learned is that they haven't really done anything out of the ordinary or pulled any marketing tricks. What they have done is use familiar core marketing strategies that have worked for them time and time again.
4 Core Marketing Techniques That You Can Apply to Your Business
Who Are Your Repeat Customers?
You can spend a ton of time and money figuring our your target market. You may just want to focus on what has worked before and go back to the same audience in which you've already experienced success. For example, at Garrett Specialties, we have a high rate of repeat customers. We love to service our repeat customers by offering them annual reminders that it's time to purchase the promotional items again or by giving appreciation discounts. Well, Disney time and time again has given us heart felt princess story's that have our young girls dancing, twirling and singing along. They know how to reach their young female market.
Reach Adjacent Markets
Have you noticed that movies like Frozen not only attract girls but have the whole family hooked. That's because Disney knows how to pull in adjacent markets as well. What I mean is while the main focus of the movie is fairly tale princess based, there is almost always a scene in their for the boys too. Usually some sort of action or adventure. They don't leave out parents either. Have you listened to some of the dialog? I remember watching Shrek for the fist time and laughing my butt off. They throw in jokes geared towards adults. Like Disney, we can consider adjacent markets. Using your main target audience, how can you reach through and expand your market? Maybe you can tweak your strategies and make them unique based on industry. For example, we categorize almost all of the items on our site into an industry. Industry related promotions help you reach your marketing goals.
Find a Promotional Business Partner
Partner with other businesses and come up with a plan to promote each other's brand. The same way McDonald's uses Disney toys to sell Happy Meals you can partner with another company and come up with a promotional plan. It's a win win situation.
Warm and Fuzzy Feeling
Of course, Disney always gives us that warm and fuzzy feeling. You can give your customers that feeling with good service or by showing your good side. Do something positive, give to the community, donate time or money to a charity. It's a great way to make a lasting impression and reach your client's hearts.
Watch the movie trailer for Frozen below. Can you see how the 4 core marketing techniques mentioned above are used?
What can you learn about marketing through Disney? What's your favorite movie and how did it reach it's target market? Can you take those ideas and apply them to your business?