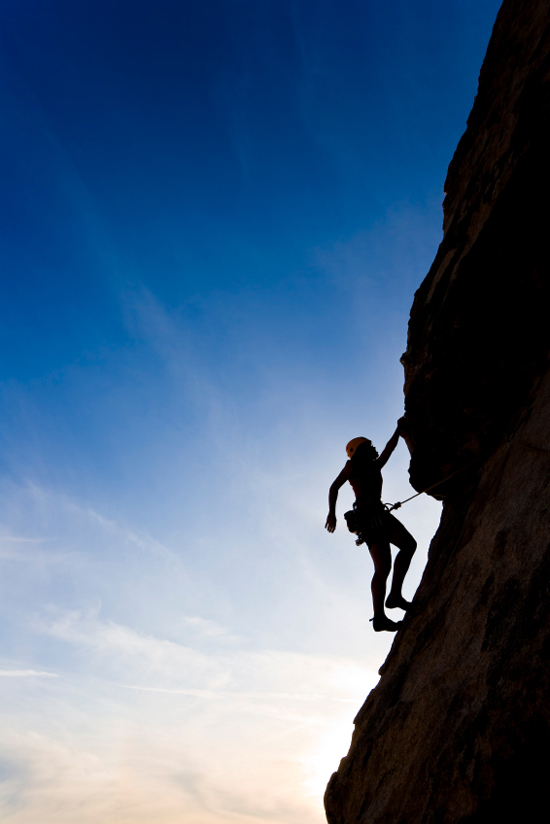 Mentally strong people run the world. They are leaders, innovators and market creators. This is because they control their emotions, how they think and how they behave. It is this control that usually makes them successful in life and business. So what do mentally strong people do to climb the mountain of success?
10 Things that Mentally Strong People Do
1. Move On From Mistakes
When you are focused on a goal you don't have time to feel sorry for yourself. We are all human and are going to make mistakes, but the biggest mistake we can make is dwelling on what went wrong. Examine it, make a notation so that the mistake is not repeated and move on. The time you spend feeling sorry for yourself is time you could have spent on a new venture.
2. Take Control
Ok, so maybe some would consider mentally strong people to be controlling but someone has to take the reins and steer. Once a mentally strong person has established that they are in control, they are often hard pressed to relinquish it to someone else. In order to have control over others you must first gain control over yourself and your emotions. This will alleviate the use of excuses which will gain the respect of those you manage and respect is an important aspect in any business relationship.
3. Embrace Change
Change is a necessary evil. Remember Toys R Us' marketing campaign in the 80's? I can still see myself dancing around the house singing "I don't want to grow up; I want to be a Toys R Us kid." Then you grow up and realized that only Peter Pan stays young forever. With change comes growth and with growth comes success, if we want to grow in the world of business than change must be viewed as positive.
4. Make Every Moment Count
Time is one of the rare things in life that is unretrievable, once it's gone, it's gone. Therefore we must forge ahead and make every minute count. People who are mentally strong understand this and quickly learn how to prioritize and utilize their time wisely.
5. Try Not to Please Everyone
I come from a large family you quickly learn that you can't please everyone. That doesn't mean that you walk around never considering the ideas of others but sometimes in business everyone is not going to like the decisions you make. That is what it means to be a leader and in order for your business to grow you will have to make hard decisions at times that others are not always going to agree with; no one ever said that being strong was easy.
6. Take Risks
I am not talking about base jumping. But risk comes with business. Most businesses that fold did so because of a missed opportunity. Not taking calculated risks can be more harmful to your business than beneficial. There is nothing wrong with taking a well thought out risk, but if you fail, don't dwell on it, learn from it and move on. That leads me to my next point.
7. Look to the Future
Mentally strong people don't waste time dwelling on the past and wishing things could be different. They acknowledge their past and have a clear understanding of what did or did not happen. Mentally strong people learn from their experiences and move on. They don't constantly relive their failures or day dream about days long gone. Quite the opposite, they live in the now and look towards the future.
8. Don't Make the Same Mistakes Twice
You know why mentally strong people don't make the same mistakes twice, because of all of the above. They may move on once a mistake is made but analyzation of mistakes is important so that they don't happen again because than time would be wasted and mentally strong people don't do that either.
9. Keep Good Company
A mentally strong person appreciates the success of others and tries to learn from them. Often mentally strong people will surround themselves with others that are also in control of their emotions and leaders. It may not always be easy for them to all check their egos at the door but opposite of resentment, the success of others should be an inspiration and something to admire.
10. Alone Time
Pure silence, it may be something that you have to pencil in on your calendar because everyone seems to running at a high rate of speed but a mentally strong person understands that our brains need down time. In silence your thoughts become clearer and you are more capable of honestly examining a situation and yourself. Self examination plays a big role in achieving self control. Alone time is necessary for the mental health of everyone and a mentally strong person understands that.
11. Don't Give Up
Successful people don't give up. This video gives great examples.
Without leadership in business there would be nothing new. Advertising promotions and marketing thrive on fresh ideas. They are the ground work for trade shows, inspire marketing campaigns that stay with us throughout our lives and surprisingly remind us that business should not and does not have to be a chore. Because mentally strong people are so in control and in tune with themselves they usually do not forget to have fun, even in while working. We could all take a lesson from the mentally strong.
Would you consider yourself a mentally strong person? Why or why not?