https://www.garrettspecialties.com/holiday-wrap-c-875_892.html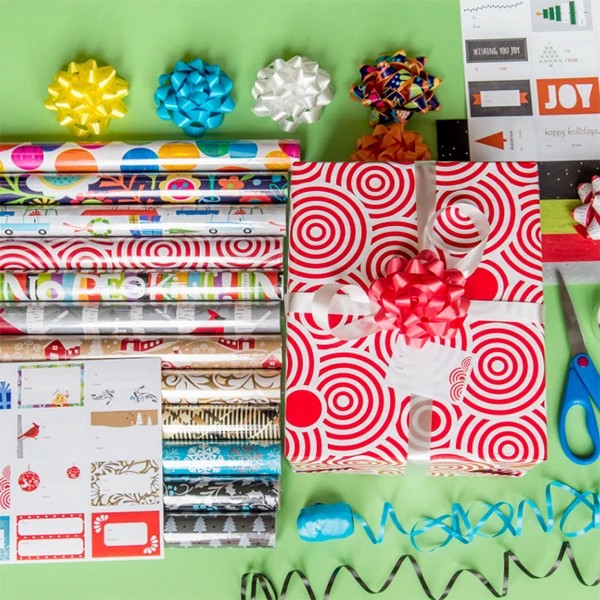 One of the most unique items we carry is gift wrap. This has been an extremely popular item. I first found about the gift wrap when my son in law who works for a large company hand them out to their employees and customers. The items are so popular that everyone can't wait to get their gift wrap as a holiday gift. The gift is high end and makes your employees and customers feel special. In one package you get wrapping paper, tissue, tags labels and bows. Everything you need to wrap that special gift.
When we think of wrapping a gift we think of children as we need to hide our gifts, however adults like to be surprised as well. Every year we offer different patterns. Customers call us well in advance to make sure that we are going to carry gift wrapping.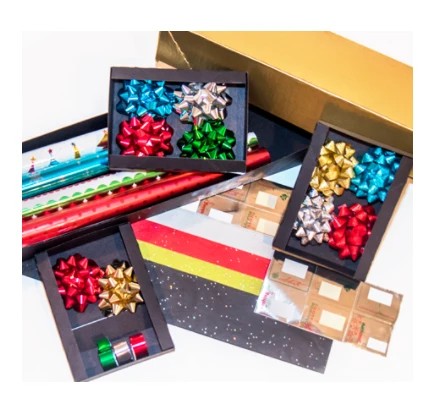 Gift wrapping turns any gift into a surprise. What more can you offer that creates that special effect than gift wrapping. In today's environment it is nice to create a positive attitude. Everyone loves to open that special gift. When you give your customers or employees our corporate gift wrapping, they can see that they are special. You don't have to wait until Christmas as there are special occasions throughout the year. For many of us one of the best parts of buying gifts is to make them special by wrapping them in beautiful paper, ribbons and tags. Gift wrapping fun and lets you be creative.
When you are looking for a gift that is both practical and exquisite, please check out Garrett Specialties the gift of gift wrap. Our patterns change from year to year so we keep our patterns fresh. Our gift wrap makes the perfect business gift or thank you gift. What makes a great gift? That is the burning question many of us ask, especially during the holiday season. Finding the perfect gift that is both fun to give and well received can be a stressful task. This is especially true companies who want to make a positive, lasting impression on their clients and vendors. The very best gifts are those things people not only want and need, but also tend not to buy for themselves. Finding those kinds of gifts used to be challenging, but not anymore. Gift wrap ensembles are fast becoming one of the most useful and unique corporate holiday gifts on the market.