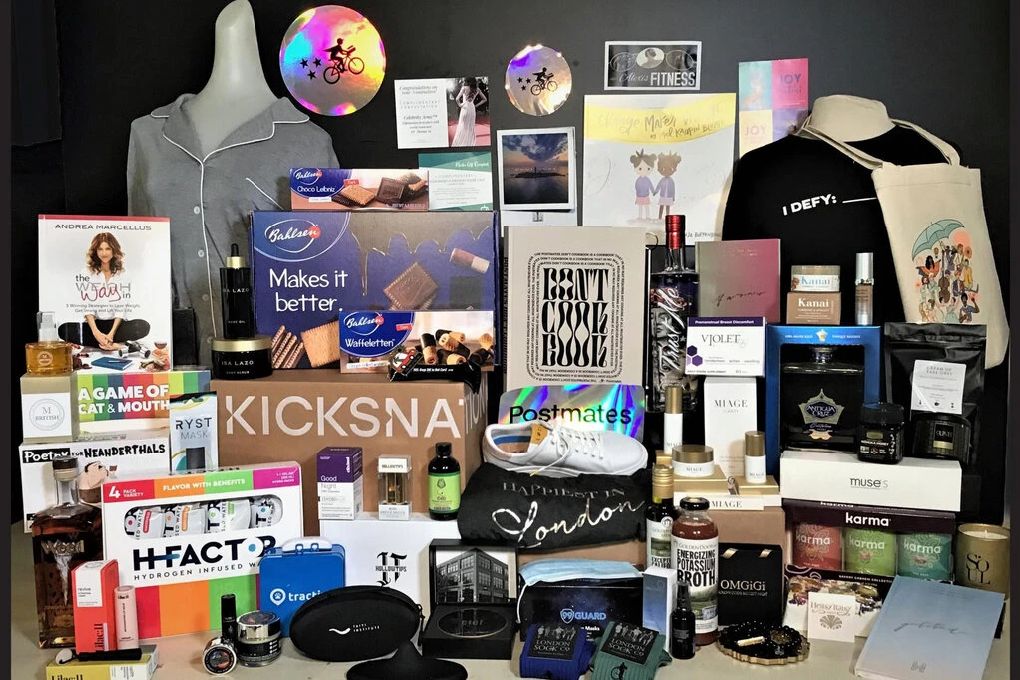 See what's in the 2021 Oscar swag bag
A ll nominees will receive a bunch of products and services from brands and companies and are hoping for the celebrity exposure

The swag bag is the ultimate party favor
The swag bag is the ultimate party favor with Forbes estimating the 2020 collection of goodies value at a whopping $225,000. While most clients aren't looking for something that over-the-top, swag bags are essential for special events of any size. Including branded items that are useful, fun and unique sets a swag bag apart from other free giveaways to provide recipients with products they will enjoy and use frequently. Exciting items that are used in everyday life will keep brands top-of-mind while getting more impressions.
As more people receive the COVID-19 vaccine, the world is getting closer to once again attending live and hybrid events – with many returning this summer. Even though swag bags may look different post-pandemic, that doesn't mean they have to be boring! Here are a few promo suggestions for building the perfect swag bag for your clients' events in 2021 and beyond. The light-up-logo-power-bank Portable Charging Cell phones are more multi-function than ever with the elimination of printed tickets and event schedules, so staying powered up is a must.
A Light-Up Logo Power Bank 10000 mAh is powerful yet slim to fit easily into a pocket or bag. Plus, it lights up the logo while charging to really draw attention to your client's brand. Pouches & Organizers Travel is ready to make a comeback, and keeping PPE-related items, cleaners and sanitizers together and organized is going to be a priority. A fun and bright choice like the a Neon Multi Zipper Pouch is an on-trend way to elevate a useful promo to one of the recipient's favorite everyday essentials.
A swag bag is an assortment of promotional items, usually which share a unifying theme and come packaged in a literal bag or box. Swag bags go fast at events. Swag is an acronym for "Stuff We All Get." · Swag refers to promotional items that companies hand out to attendees as a form of advertising …
Swag (within the context of promotional merchandise) can refer to both:
Promotional merchandise for a band, record label, or other entity in the music business, usually distributed at concerts. May include t-shirts, stickers, promo CDs, posters, etc. Often free, but not necessarily; a t-shirt or record purchased at a concert might still be considered swag, especially if it is a design or release that is not readily available in the mass market. The chief difference between swag and regular merchandise is that its purpose is not to make a profit, but to promote the band/label, and reward its supporters by giving them something cool and unique. According to Urban Dictionary:
Customers get something free and businesses get more visibility for their brand.