Just weeks before their America's Got Talent audition Josh Page of New York, Hana Ryu of South Korea and Fernando Varela of Puerto Rico met on the internet. Never before performing in front of an audience, these three strangers got on stage to perform on national television. Mel B asked them how they met, how long they had been together and where they had sang together before. Their answers led to skepticism from the judges as well as myself because they had met on the internet, practiced via Skype and had never sung for anyone as a group before their audition. I remember thinking, "this is going to be a joke". Well it was a joke and the joke was on me because their voices brought me to tears. I watched the video 3 times in a row and could not understand how three strangers could sound so harmonious. They honestly sounded better than groups that have been together for decades. The group is called Forte and although they have since replaced an original member, they are gaining notoriety. This is all because they were willing to take a risk and try something new. They had a plan and because they didn't worry about how unconventional their plan may have been they are now a singing group that has the attention of the world.
How many times have you had a business idea and didn't follow through with it because you knew it was unconventional? How many times have you seen that idea come to fruition at the hands of someone else and wanted to kick yourself? Historically, the most unconventional ideas are called innovative over time. Imagine Alexander Graham Bell telling his friends about his idea for his new invention. I piece of metal with a wire attached that would allow you to speak to someone down the street or across the ocean. I would have thought he was crazy and now we walk around with phones in our pockets and will literally drop everything and go back home if we leave it there.
The world of business is full of these stories and we must use them as inspiration. Through the introduction of new ideas we broaden the market. If we are not willing to take risks in business, our businesses will not grow. Forte took a huge risk but they are still reaping the rewards that came with the risk. Their idea was innovative in that they found each other online, they were literally total strangers. They are singers which is an industry that is hard to break into because it is already flooded with talent. Then on top of all of the other factors that may have prevented their success, they practiced via Skype which would have been impossible not so long ago. But they used technology, diversity and innovation to accomplish the impossible and so can you.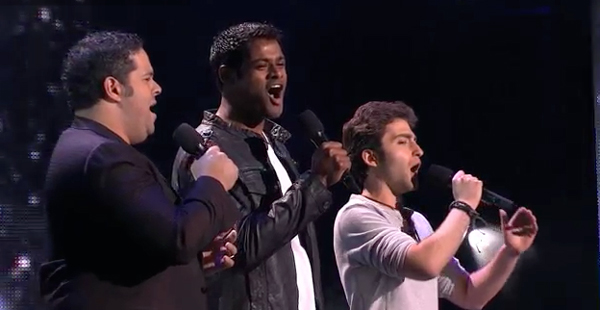 Is your technology out dated? Sometimes we can get stuck because we are scared of the unknown. The same thing happens in business. If three strangers can meet and practice via the internet imagine what that can do for your business. The telephone broadened the market so that now we have video conferencing. Now, I understand that video conferencing is nothing new, but never before has it been so accessible and affordable. Video conferencing could be just what your business needs to reach the next level of success or even expansion. Diversity is what every business needs. Through diversity we get different takes on the same ideas. This is because no one person sees something the same way and no two things are alike. Forte is comprised of three people from three different countries, with three different styles, three distinctly different voices, three different looks and the only thing they probably had in common was that they were all tenors. But when their voices came together it was pure magic and that is the power of diversity. As for innovation, where would the world be without innovators? No cars because we would have no wheels, no light because there would be no bulbs, no computers because there would be no phones. At the heart of everything we use daily is innovation. Be an innovator. All this takes is an idea, a good business plan and belief in your potential. The members of Forte are innovators because never in the history of America's Got Talent has a group entered the contest being comprised and formed the way Forte was but I can almost guarantee that it will not be the last time we see groups formed this way.
The idea of business innovation should also be considered when you are marketing your programs through the use of promotional items and giveaways. I have been in the specialties industry since 1991 and was one of the first promotional products e-commerce stores on the web.  So I know first hand how innovation can help grow your business successfully. Our most advanced and especially unique custom items are always a hit. There is no better way to get your audience's attention then with a unique promo gift. Who doesn't like a new promotional idea?
Often we make things harder than they have to be by over thinking or worrying about what others may think of our ideas. But with a little courage and a lot of hard work and planning you can take your business to new heights.
How have you been an innovator in business?
Has diversity and/or technology helped your business?