Cheer up your home and office. You will love our affordable Christmas Ornaments. Don't you think this is a perfect time to make the season brighter. View a large selection of crystal, glass, acrylic and wood ornaments. Christmas is the most wonderful time of the year no matter where you live. It is a holiday that is celebrated by many.
Put your logo on an on new fun holiday ornament which is our glitter ornament.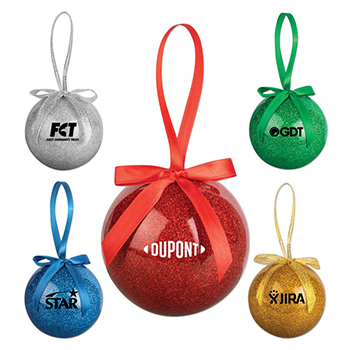 Ornaments make great items to give during the holidays so we can spreed some cheer and spread good will.
So how did Christmas ornaments come about? We think it is commercial however it dates back to the 16th century in Germany. Back then there were not the selections of what you can decorate your logo on so many choices as we have today. Germans decorated trees with applies. So when the trees were referred to in the bible as paradise tress which were the tree of forbidden fruit in the Bible, they later decorated the trees with candles, pastries in the shape of angels ans wafers. We have come a long way.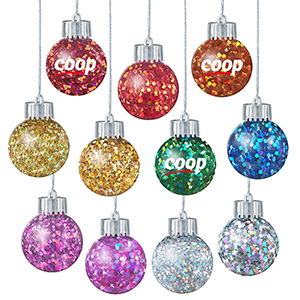 So ornaments stayed in Europe until the 1700's until they come over to American during the American Revolutionary War. Americans for years thought the tradition was strange and Christmas trees were thought of as a pagan symbol until the mindset changed in the 19th century.
Today we can enjoy the beauty of the holiday and bring the much needed holiday cheer. Check out our shatterproof personalized Christmas ornaments.
Ornaments are well received and people usually keep them from year to year. So collect ornaments are keepsakes when you support a cause of organization, Many of our ornaments are made in the USA. We need more of that support. So design a special gift to your customers or employees.