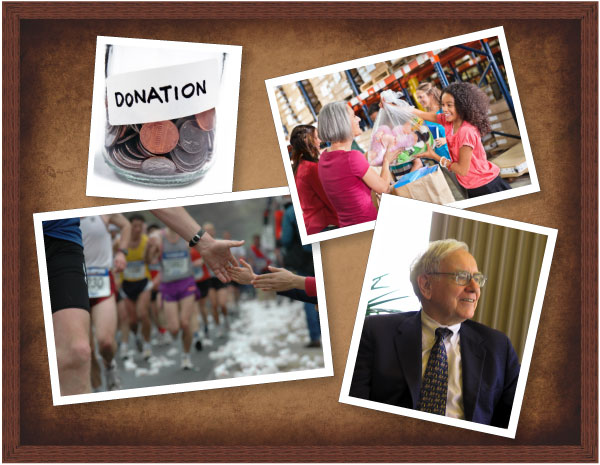 The inspiration for this post came from an article I read yesterday. As part of The Giving Pledge and because of the personal commitment he made in 2006, it was announced that Warren Buffet was giving $2.6 billion of Bershire Hathaway Inc. stock to 5 more charities.
In Warren Buffet's "My Philanthropic Pledge" he states:
…this pledge does not leave me contributing the most precious asset, which is my time. Many people, including — I'm proud to say — my three children, give extensively of their own time and talents to help others. Gifts of this kind often prove far more valuable than money.
I found this to be very inspiring. Reading it made me think of ways that we could give back to the community, show support for a non-profit organization or charity without having to spend a fortune.
Continue reading →