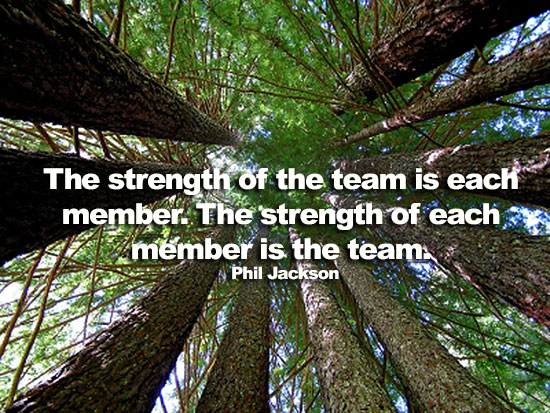 As a native from San Francisco I visit California often, and love while I am in  the bay area taking those drives through Northern California. I will never forget the experiences of driving through the magnificent Redwood National Park.  The reason why I'm talking about redwoods is because I had come across several articles that related these beautiful trees to teamwork. I knew that I wanted to focus this week's post on teamwork and I found their root system and it's comparison to teamwork really fascinating.
I became very interested in these amazing trees and wanted to research and explore them more. I learned some very useful information. Growing to a height of 350 feet, the coast redwood trees of Northern California are part of what makes America beautiful. Beyond their visible beauty, these trees also possess an inner beauty that goes all the way down to their roots. For such a tall tree, the coast redwood trees have a root system that is considerably shallow, only extending 100 feet from the base of the tree. The inner beauty of these trees is that they stabilize each other by intertwining their roots with neighboring trees. They're a team and literally need each other for survival. It is the intertwining of their roots that enables them to remain stable during storms that sometimes bring floods and high winds.
Just like in nature, business comes with its own set of storms that can bring major complications. So the question then becomes, is teamwork the answer to strengthening your company's foundation; its roots? Yes, effective teamwork is essential to the success of any business or project.
Photographer Nick Nichols wanted to accomplish the impossible. He wanted to photograph the "most complex architectural tree that Earth has known." Watch the video below to see how he was able to accomplish this for the National Geographic magazine. It is evident that he required a team and without teamwork he would have never been able to accomplish this.
Key Factors within Teamwork for Successful Business
Putting a Team Together
Building a team takes time and effort. What you put into the team is what you will get out of it so if you want excellent results you first have to put together a team of excellence. If team creation is something new for your company, it will change its DNA doing so, the changes must be made uniformly, across the whole organization. Google is a company that is all about teamwork, it's a part of the Google culture. They almost solely work in teams and feel that this not only makes their company more effective but fun also. Teamwork increases efficiency and opens the door for different minds to focus on the same project.
Continue reading →