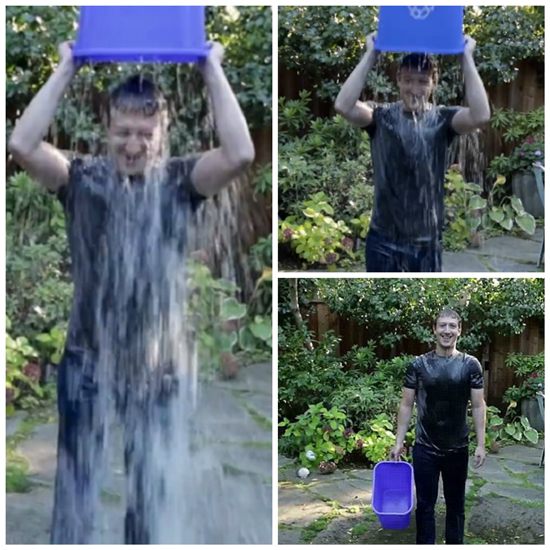 At Garrett Specialties we believe that building awareness for any cause that affects our daily lives is important. We support various causes through the providing promotional awareness items. Promoting a cause requires a social network, education and interest. Health awareness also requires dedication and fund raising.
A great example of how one organization was able to increase awareness was through a social media video challenge. The #IceBucketChallenge increases awareness for ALS. If you haven't heard of it simply search the hashtag #icebucketchallenge on Twitter, Facebook or Instagram.
The idea is that you either make a donation to ALS or you take the challenge which is to have a bucket of ice water dumped over your head. Since this is for a good cause most people did both; they braved the ice water as well as made a donation. Supporters who have taken the challenge video tape themselves getting soaked by the ice water. In each video the two or more people are nominated to also take the challenge which has created a viral effect. Through these challenges the ALS Association has been able to raise millions of dollars in just a few weeks.
"We couldn't be more thrilled with the level of compassion, generosity and sense of humor that people are exhibiting as they take part in this impactful viral initiative." – Barbara Newhouse, President and CEO of The ALS Association.
ALS is amyotrophic lateral sclerosis also know as Lou Gehrig's disease for the famous baseball player.  It is a neurodegenerative disease. It affects nerve cells in the brain and the spinal cord. It causes rapid progressive weakness and muscle deterioration.
The ice bucket challenge has built a buzz around social networks and has reached many important people such as Mark Zuckerberg who challenged Bill Gates to do it next. Here is a video about Pete Frates who suffers from ALS. Frates is a 29 year old guy who is said to be the one who started it all.
I have seen many of my social media friends take the challenge, have you? What social causes do you support? Do you have any clever fund raising ideas like this one? What awareness promotions have you used or received to promote your cause?