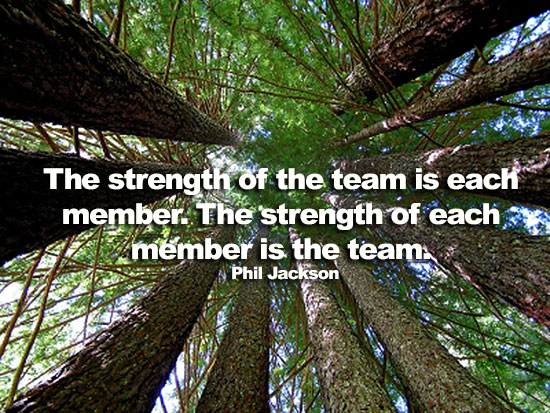 As a native from San Francisco I visit California often, and love while I am in  the bay area taking those drives through Northern California. I will never forget the experiences of driving through the magnificent Redwood National Park.  The reason why I'm talking about redwoods is because I had come across several articles that related these beautiful trees to teamwork. I knew that I wanted to focus this week's post on teamwork and I found their root system and it's comparison to teamwork really fascinating.
I became very interested in these amazing trees and wanted to research and explore them more. I learned some very useful information. Growing to a height of 350 feet, the coast redwood trees of Northern California are part of what makes America beautiful. Beyond their visible beauty, these trees also possess an inner beauty that goes all the way down to their roots. For such a tall tree, the coast redwood trees have a root system that is considerably shallow, only extending 100 feet from the base of the tree. The inner beauty of these trees is that they stabilize each other by intertwining their roots with neighboring trees. They're a team and literally need each other for survival. It is the intertwining of their roots that enables them to remain stable during storms that sometimes bring floods and high winds.
Just like in nature, business comes with its own set of storms that can bring major complications. So the question then becomes, is teamwork the answer to strengthening your company's foundation; its roots? Yes, effective teamwork is essential to the success of any business or project.
Photographer Nick Nichols wanted to accomplish the impossible. He wanted to photograph the "most complex architectural tree that Earth has known." Watch the video below to see how he was able to accomplish this for the National Geographic magazine. It is evident that he required a team and without teamwork he would have never been able to accomplish this.
Key Factors within Teamwork for Successful Business
Putting a Team Together
Building a team takes time and effort. What you put into the team is what you will get out of it so if you want excellent results you first have to put together a team of excellence. If team creation is something new for your company, it will change its DNA doing so, the changes must be made uniformly, across the whole organization. Google is a company that is all about teamwork, it's a part of the Google culture. They almost solely work in teams and feel that this not only makes their company more effective but fun also. Teamwork increases efficiency and opens the door for different minds to focus on the same project.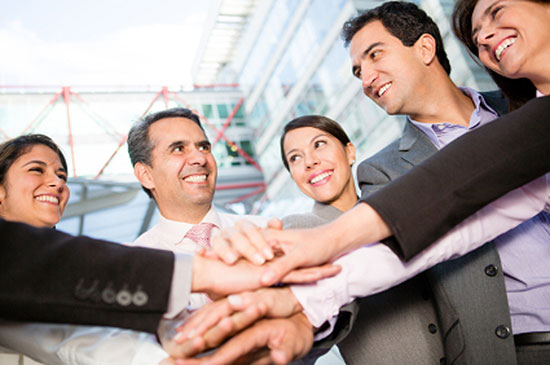 Faster, More Reliable Results
Ever heard the saying, two heads are better than one? Teamwork is just that, the collaboration of minds working together to achieve a common goal. This often leads to better business outcomes because the team not only comes up with the ideas but critiques them also. Working with a team is time effective and the less time you spend on one project means the more projects you can take on, essentially meaning more business and/or clientele. This helps a company save money while being more competitive in their market at the same time.
Listening Ears
Teammates must be willing to learn from one another. Understanding that some members may be more efficient then others will strengthen the team. Rewards, incentives and giveaways can boost moral and encourages healthy competition between teammates, which is always a great motivator. One thing that should not be over looked when speaking of teamwork is the overall relationship of teammates. No one should feel like an outsider; everyone should feel like a valued member of the team. Involving all team members in a discussion of effective business strategies makes everyone feel included and important.
Support
Teamwork is an essential part of many companies success. It supports a more empowered way of working, removing constraints, which may prevent someone from doing their job efficiently. There is a sense of achievement when people come together to be problem solvers or innovators and that will flow throughout the company becoming essential for a motivated workplace. No one wants to make their employees feel like they are just worker bees but rather an intricate part to your company's success. This builds loyalty and low turnovers ultimately becoming a main contributing factor to your profits.  When employees are happy to come to work it creates a better atmosphere for other employees and customers alike.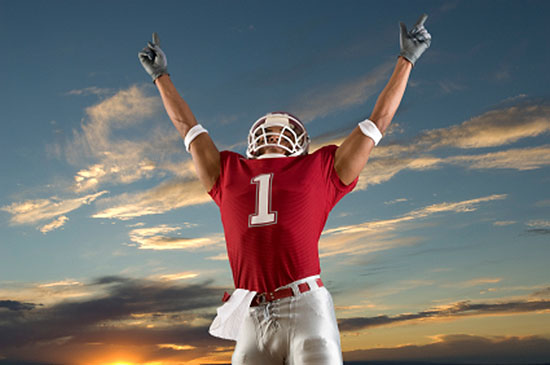 I'm Going to Disney World
Ok, not really but ever seen the party on the field of the Superbowl behind the player talking into the camera? Here is this player who is over the moon because of his win and is saying "I'm going to Disney World" but behind him is the real reason we all wait for that commercial. They are dumping water on the coach, dancing, slapping each other all because a team of players worked together and won. There is a greater sense of accomplishment when you have people to share it with. When you all can look back together and remember what it took to get the results you have in the end, there is a feeling of release that doesn't often come when there is a solitary win. This is due in part to responsibility. There is an understanding that if the ship sinks, you are taking everyone down with you so once the team has achieved its goal, there is a sense of relief that washes over everyone making the team experience that much more enjoyable.
A company's advertising and marketing ideas are difficult to put into play without teamwork. In order for teamwork to be beneficial to any cooperation or business, individual members must work well together. Each member should to be an equal contributor and feel like there is room for them to share their thoughts and ideas for the introduction, promotion and marketing their product and/or company.
Did you play team sports as a kid? If you have, you know the feeling of lacing up your cleats or putting on your jersey. Bring your team together through corporate identity using custom logo items such as embroidered polo shirts or imprinted office supplies.
Have you ever seen a redwood? What team sports did you play as a kid? Do you enjoy working in as part of a team? Do you find teamwork productive? Tell me about your experiences.