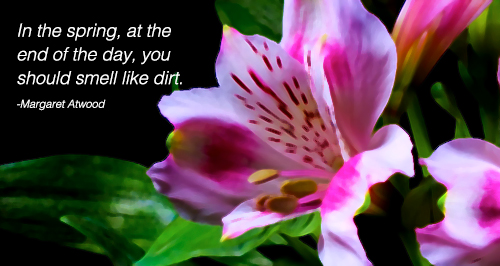 Spring is such a gift. After cold gray winter months it is a delight to enjoy the cool air and beautiful colors of spring.
Out of all four seasons, spring represents a time of renewal. Flowers are in bloom, trees grow back their lush green leaves and the streets of residential neighborhoods are filled with the sounds of lawn mowers pruning fresh green grass.
The beauty of this season brings on a feeling of change or the want and need of something new. It's a good time to evaluate how you are servicing your business needs and how you can implement changes to your business to maximize and satisfy the feeling of renewal for your team and your clients.
Goal setting. It is your responsibility to recognize where change is needed then set goals and expectations to renew your business!
Build a strong team. Managing your team is important to success. Spring is a good time to evaluate your process and put new systems in place. The characteristics of a strong team are clear goals, strong project manager, high expectations, and strategic planning and task building.
Communication. As we always say, "communication is key." If there is a need for change it must be communicated. Encourage your team to express their needs. This goes for your customers too. Are they satisfied with your service? Find out what your customers' wants and needs are.
Accountability. Have you ever had a friend hold you accountable for something? When you know that someone is expecting something from you there is more of a chance that you will complete the task.
Recognition. If you want something done a great way to ensure that is gets done is through recognition. Provide an incentive such as a custom cooler and a day off for your employees. Celebrating achievements gives a feeling of accomplishment and can be very motivating. This works for your clients too. A rewards program with promotional gifts not only builds visibility it provides incentive for them to keep coming back.
Watch this wonderful time-lapse video and think about how you and your business can spring into renewal.
The video from National Geographic is not only beautiful and pleasing to look at but it's also very motivating. It's relaxing and frees your mind so that you can spring into renewal while thinking about the 5 characteristics of change we just listed above. How you can apply them to your need for change? What goals will you set for the spring? How will you use appreciation gifts to recognize achievements and customer loyalty?